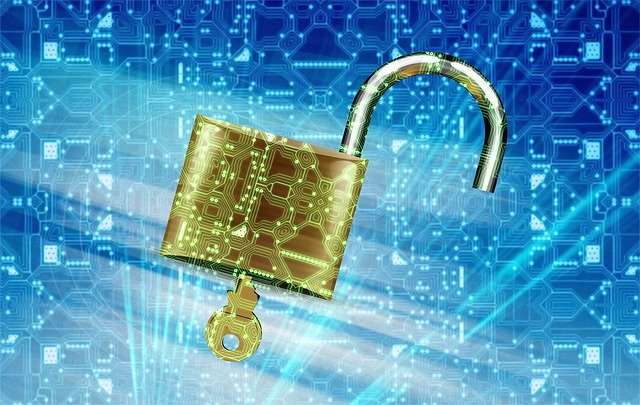 Safely Share Passwords While Working at Home With Microsoft Teams
Communication is vital for teams to succeed at pretty much anything — even world-class marathon runners have a team behind them.
Of course, not all forms of communication are equal, especially when your employees are working from home.
In situations where business and projects are moving fast, there's no time to play email or phone tag. In fact, according to CareerBuilder, 26 percent of employees say that email is a primary reason for their loss of productivity!
Weak internal communication avenues could do serious damage to work productivity, leading to fewer solved problems and innovative ideas pitched. Robust internal communication is vital to ensure your company can grow and remain agile in an increasingly difficult economy.
One prominent trend among small and large teams is the use of chat.
Business chat tools keep everyone on the same page in real-time. They also offer a crucial "water cooler" option for remote workers who might struggle with feeling cut off from the rest of the team.
As the world weathers the COVID-19 pandemic and hoards of employees are learning to work from home on the fly, it's more important than ever to provide employees the best communication tools and training. Without them, businesses will struggle to recover in a severely damaged economy and projects will crash and burn.
Worse, poor communication channels can put essential passwords sent between remote team members in the wrong hands. It's not enough to establish communication channels — you have to guarantee they are secure enough to protect the passwords shared through them.
Let's take a deeper look at Microsoft Teams best practices for communications and secure password sharing.
Using Microsoft Teams for Communication
For organizations using Microsoft 360, there is really only one communication platform that makes sense: Microsoft Teams.
Microsoft Teams is an all-in-one communication and collaboration platform. It gives team members access to video meetings, conference calls, and project documents in real-time. It even provides a robust chat service so team members can stay in touch.
When coupled with the right training, Microsoft Teams improves employee engagement by creating a space for open and transparent dialogue. This results in increased performance, better flow of information, fewer "office" politics, and improved team dynamics.
To keep your team focused (while also promoting positive socializing), encourage team members to establish several different chats. These chats can be organized by projects, departments, and so on — just don't forget to also create a "water cooler" chat for general socializing.
With the Microsoft Teams chat function, you can send text, images, GIFs, audio recordings, and video clips. This makes it easy to show the whole team exactly what the problem (or solution) is.
However, the one thing you don't want to drop in these chats, are passwords.
Password protection is even more important for remote employees. Team members are more likely to utilize various unsecured devices that are more susceptible to viruses and malware when working from home.
If these devices are compromised, it's easier for hackers to infiltrate your company and access sensitive data.
Secure Password Sharing in Microsoft Teams Chat: Microsoft Teams Integrations
If an employee's device has been compromised, it's frighteningly easy for emails, chats, and other forms of communication to be crawled for passwords that provide access to more restricted (and sensitive) data.
So, despite secure Microsoft Teams communication channels, you can't be too careful when it comes to sharing passwords. You'll want to use some Microsoft Teams best practices for secure password sharing.
Enter DBit by Diamondsoft Solutions, one of many useful Microsoft Teams integrations. DBit is a password management solution custom-designed for Microsoft Teams that lets your team members securely generate and share passwords.
To share a password, activate the app by clicking on the icon.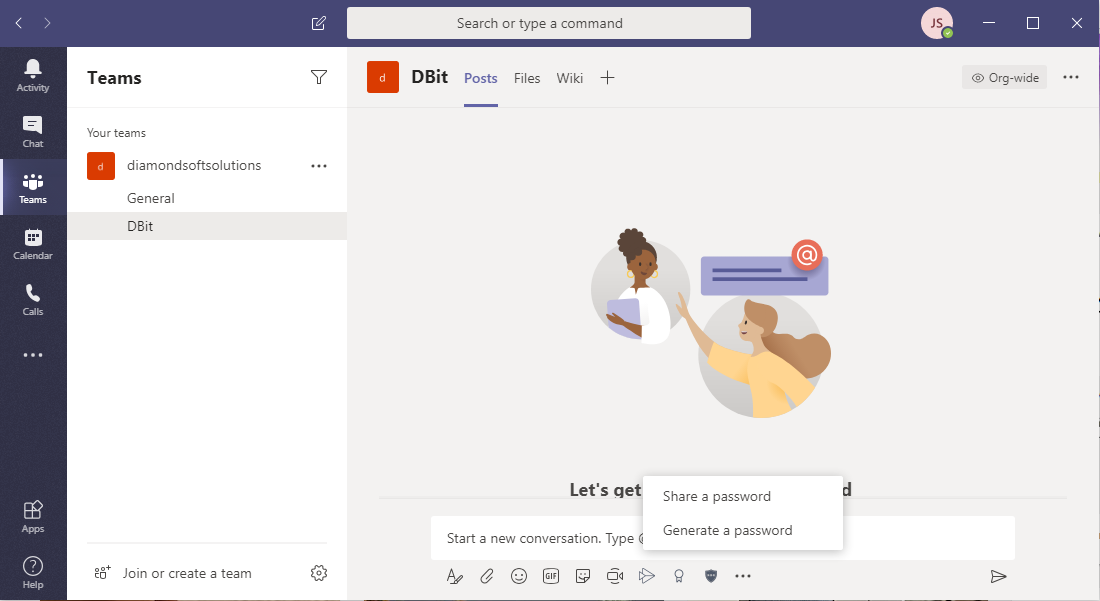 You'll then be asked to provide:
- The password you want to share (which you can use DBit to generate)
- A description (so the person knows what the password is for)
- An expiry time
The expiry time is key! It allows the password to be accessed by those it was shared with for a certain amount of time — the default is set to five minutes.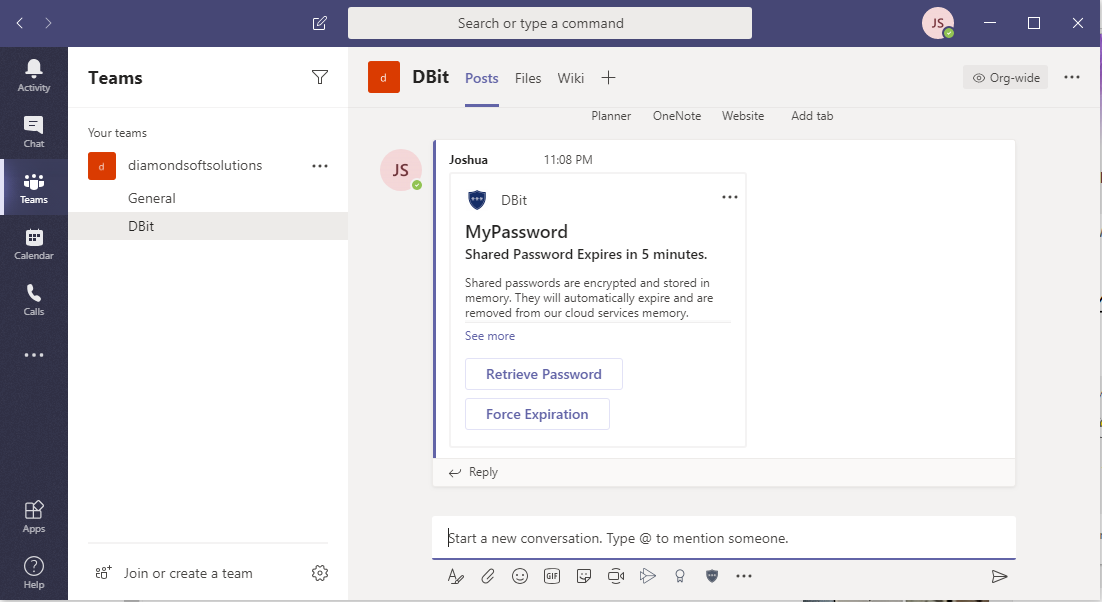 According to the set timeframe, a fellow team member can access the password by simply clicking on "Retrieve Password". In an emergency situation, it's also possible to "Force Expiration".
DBit is a free app that provides an additional level of security for Microsoft Teams communications that would be foolhardy to ignore.
With your business (like most) becoming more heavily reliant on remote employees, it's vital to step up your security game. Especially as hackers take advantage of the COVID-19 pandemic and increased reliance on remote communications.
In fact, research from Microsoft indicates ransomware attacks are increasingly targeting healthcare and other essential services. There is no doubt the same bad actors also recognize the security weaknesses in the private sector due to the sudden rush to have employees work at home.
Final Thoughts: Microsoft Teams Best Practices for Secure Password Sharing
With employees working from home, it's vital to have clear channels of communication. Though you sometimes can't beat picking up the phone, a virtual chat is often the preferred way to keep in touch with team members during rapidly evolving projects and business deals.
However, you don't want to expose your company to unnecessary litigation or risk by leaving passwords for sensitive information floating around in those chats. By using DBit for Microsoft Teams, you add another layer of security to your system.
Download the DBit app for free today!